Welcome to the Virtual Villagers Wiki!

---
Since May 2, 2009, this village currently has 4 Tribal Chiefs and -1 survivors.
A total number of 15,565,473 villagers present in this village until now.
---

What's your favorite Virtual Villagers game?

 

---

This wiki is still growing, and is not yet complete. If you have any questions, contact Zmario,
ConTraZ VII, or DanceGuy151, this wiki's most active admins.
---

Since May 2, 2009,

175 articles were created.
227 images were uploaded.
-1 users are still active to date.
4,603 edits were made on the wiki.

Today is Tuesday, September 25, 2018.
The time is 12:40
---
Virtual Villagers Origins 2 is a new Virtual Villagers game coming out for Mobile/Tablet devices, and possibly PCs afterwards. Announced in June of 2017 by Last Day of Work, the game is separate from VV: Origins which is a remake of a new home. Unlike VV: Origins it will not be a remake of a past game, but a new game with improved graphics.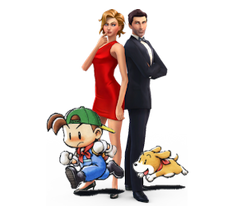 Simulation Games
Go to these sites for info or for help with your own wiki!
Ace Combat • Armored Core • Cube Life • Elite: Dangerous • FarmVille • Goblins of Elderstone • Hay Day • Jalopy • Jurassic World Evolution • Megapolis • Miitopia • Minecraft • Minecraft Pocket Edition • Minecraft Story Mode • MySims • Neko Atsume: Kitty Collector • Nintendogs • Planet Coaster • Princess Maker • Professor Layton • RollerCoaster Tycoon • Rune Factory • Shoppe Keep • SimCity • The Simpsons: Tapped Out • The Sims • Spore • Surviving Mars • Township • Train Sim World • Truck Simulator (American & Euro) • Two Point Hospital • VA-11 HALL-A: Cyberpunk Bartender Action • Virtual Villagers • Viva Piñata • War Robots • World Neverland
Want your community included? See how!
See all of our Simulation gaming wikis!